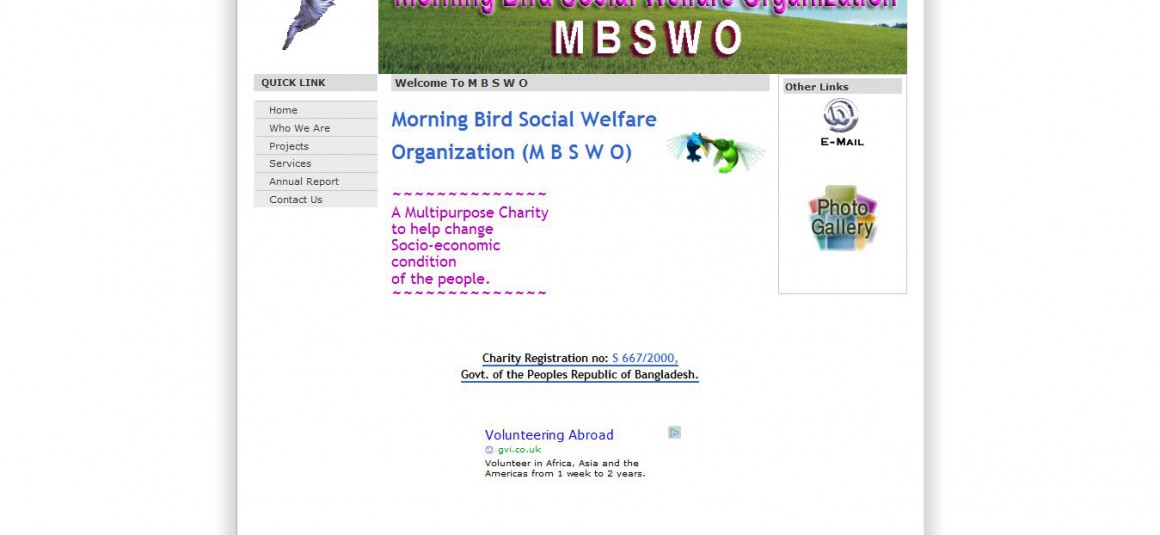 Project Description
Morning Bird Social Welfare Organization (M B S W O)a multi-purpose non-political, non-profit welfare organization to help change socio-economic condition of the common people with special importance given to poor women, men,children of the rural & urban people.A great improvement in human welfare would not be possible unless poor people get wider access to affordable,better quality service inhealth, education, housing,water,sanitation and nvironment etc.
M B S W O Was estabilished in 1997 by group of social worker includes doctor, teachers,activist, journalist and youth worker,community leader &
people from civil society. MBSWO is registered with the District Social Welfare Office, Sylhet, under the Directorate of Social Welfare Orgazanization,Dhaka,Ministry of Social Welfare, Govt.of People's Repablic of Bangladesh.Since
its birth MBSWO has been working hard to help change the socio-econimics condition of people through the organization.