EXCLUSIVE OFFER FOR MASJIDS
Get in touch with us today for more details & free quotation.
Assalamu alaykum brothers and sisters in Islam
We, at Sign Soft Ltd, are delighted to announce the launch of our new campaign whereby we will be giving a few Mobile App (Android & iOS)/ Websites for limited Masjids around the world for very compatible prices, Inshaa Allah.
Through the last few years of experience we have come to understand that due to the nature of the organisations it is difficult for them to cover the cost of developing Mobile App (Android & iOS) and Websites.
Sign Soft Ltd would like to give selective discounts for a professional Mobile App (Android & iOS)/ Website with a free domain name, webstats, emails and so on.
Every Mobile App (Android & iOS)/ Websites will come with a Content Management System (CMS) which enables the mosque administrators to manage the content of their Websites/Mobile Apps (Android & iOS) with little or even no IT skills whatsoever.
Every website will come with the tool of a responsive, which allows the mosque website to be used with different types of devices such as smart phones, tablets and computers.
Each Mobile App (Android & iOS)/ Website will be equipped with the following features:

Customised App Design
We will work closely with you to create a visually appealing and user-friendly app design that reflects the unique identity and spirit of your Masjid.

Live Prayer Time Updates
This feature will show daily live prayer Beginnings & Jamaat times on your Apps/Website. Multiple prayer timetable features allow people to see the coming days prayer timetable by the swipe Left-Right system. The timetable also offers the option of viewing and downloading the full current month's prayer times in PDF format.

Adhan Reminder
This feature allows you to hear automatic Adhan five times a day on each salah time, this is to remind you to perform one of the most important pillars of Islam. This Adhan reminder feature has access to specific prayer time reminders of your choice, it can be adjusted to personal requirements via the App settings.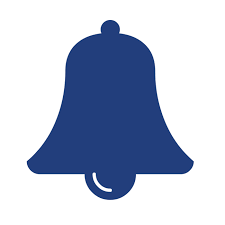 Push Notification
Mobile notifications are a great way to reconnect and keep users engaged. This allows a Smartphone to receive and display text message alerts even when the device's screen is locked. Send out special notifications in the run up to important Islamic dates such as Ramadan and Eid, emergency appeal, special announcement to create awareness.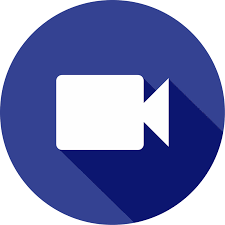 Live Video Broadcast
Broadcasts Live salah, lectures and events on the masjid's App. Livestream is a platform to broadcast to millions. Broadcast live from your smart phone or tablet to viewers watching on app Livestream, or any other website. Engage with viewers via this great feature.

Live Audio Broadcast (Radio)
Your voice, radio station or sounds, live on your masjid app. Broadcast live audio from your masjid app. Build your own audience with your live podcast or talk and invite people to tune in. When the masjid goes on air app holders will receive a automatic notification.

Zakat Calculator
The Zakat Calculator is an application that helps Muslim to calculate Zakat in Pound. The main purpose of Zakat calculator is to enable Muslims to find out how much Zakat they have to pay after deducting their liabilities, loan and personal requirements from total amount and property they posses.

Qiblah Direction
Salaat is observed facing Khana e Kaaba. It is essential for Muslims to figure out the accurate Qiblah Direction from their current location for saying your prayers. People can use this feature at any place in the world to find qibla direction accurately.

Events Calendar
Here your local mosque will be able to keep everyone up to date with the latest events scheduled throughout the year at a glance. This feature is a great way of making sure no one misses out on those all important gatherings.

Latest News
This really useful feature will update everyone with the Mosque's latest news and events in a more detailed format. Both Events and News comes with RSS feed so that your users can subscribe to them Inshaa Allah.

Ask Imaam
This amazing facility enables Muslims & non-Muslims who are in need of advice, fatwa's or maybe just confused about something related to religion, to put their questions across to their local Imaam from the comforts of their own home.

Donation Facility
Here your local Masjid will be able to collect donations on-line easily and efficiently using a secure online payment system, allowing the community and other visitor's of your App/ Website to make a donation using their credit or debit card or even PayPal. You will also have an option adding your Bank details and Standing order details too.

Education (Madrasah)
Does your mosque run a madrasah school or courses for Adults? Then this feature will be extremely handy Inshallah. You can create your classes and provide detailed information for each class.

Media Gallery
A popular feature with all Masjids, everyone wants to know how the Mosque looks like, how many people it can accommodate, good pictures and videos of past social and religious events. You can also upload Friday khutbahs or other lectures in Video format.

Articles
This will facilitate the Masjid to share relevant Islamic articles with their visitors. It may serve as a blog if you like. This feature can be updated as often as it is convenient to you. The articles will be printable and can be easily emailed, allowing your readers to comfortably share any articles of interest with family and friends.
Useful Links & Resources
This feature is always very handy to have. Mosques will be able to provide their visitors with a variety of useful links that may vary from the Muslim Directory to a recommended Muslim funeral service. A great help and time saver for any Muslim confused on how to find something.

Social Media
Almost all of the pages have a social media share feature where users can share the content on your website in their Facebook, Twitter or any other social networking accounts. In addition, you can also manage your own social media links on the website, Insha Allah.
And many more features…
In order to apply for a Mobile App or website please contact us. If you have any queries or questions, we look forward to hearing from you.
Don't forget to share this page with FACEBOOK & TWITTER.
Jazakallahu khayran.